Product
Yoke Accessories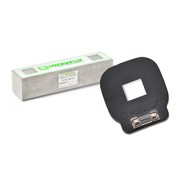 Yoke Light and Yoke Test Weight
Use the Yoke Light and Yoke Test Weight to improve your mag particle inspections with Magnaflux Y-1 and Y-7 electromagnetic yokes.
Click on the tabs below to get more details on these yoke accessories, or contact us if you have any questions about how to use these products to optimize your non-destructive testing processes.
Specifications
Yoke Light
Add-on Light for AC Yokes
The Yoke Light is an add-on accessory for Y-1 and Y-7 AC yokes which provides focused, visible light to the yoke inspection area when the yoke is activated. The 10 lumens strong light is designed to enhance visible detection of flaws and discontinuities under low conditions and in difficult to reach areas not accessible to a secondary light source.
Benefits / Features
Fast, easy installation
No wiring connection necessary
Automatically activated when yoke is energized
Snap-in standard bulb replacement

Specifications
ASME BPVC
ASTM E709
ASTM E1444
ASTM E3024
ASTM E2297

Part Numbers
Yoke Light for Y-1 623745
Yoke Light for Y-7 621785