Product
InfReC R300SR Series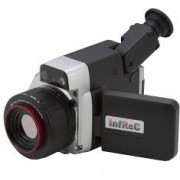 Model R300SR High Resolution Termal Images Surpass ALL Infrared Thermal Imaging Cameras in this Class by use of Avio's Multi-Frame Super Resolution Processing.
Super Resolution (SR) mode 640 x 480 pixels.
Highest in Class Thermal Sensitivity (NETD) of 0.025℃ (Model R300SR-S).
Spatial Resolution corresponds to 0.8mrad (Super Resolution (SR) mode).
Additional Super Resolution Image Clarity is Provided by Included PC Software.
Download File