Product
X-Ray Film System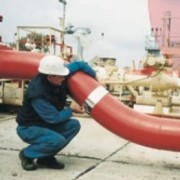 A global leader in technology-driven inspection solutions that deliver productivity, quality and safety to our customers.
At GE Measurement & Control, we are proud to continue the long legacy of leadership and innovation that we inherit as a member of the GE family of companies. Founded by Thomas Edison in 1878 as the Edison Electric Co., GE is known around the world for its excellence, innovation and imagination. Its rich heritage includes the development of non-destructive testing (NDT) and inspection technologies.
Our focus covers a broad range of industries and applications. So, whether it's simple or highly complex, we are the world's proven, reliable resource for NDT. We are setting best practices today and are constantly exploring the next generation of NDT solutions, all in an effort to keep our customers at the front edge of quality, safety and inspection productivity.
Download File