Product
InfReC TS600 Series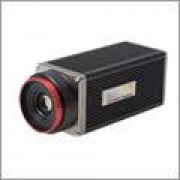 InfReC TS600 Series
Infrared Thermal Imaging Camera for Monitoring & Controlling system
High quality thermal image by the latest VGA detector
"TS600 Series" provides sharp and clear thermal image by the latest high sensitive & resolution VGA (640 x 480 pixel) detector.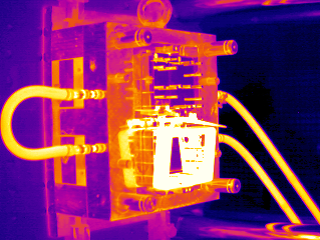 High Accuracy
"TS600 Series" enables you to make measurements with an ±2°C or ±2% accuracy of reading. This meets the needs in the markets of process monitoring.
Thermocompression of Food Packaging
Wide Range up to 1500°C
High temperature measurement meets the needs of the various markets:

Temperature monitoring of die-casting metal mold
Temperature monitoring of furnace materials on steel mills or plants
Temperature monitoring of metal or glass products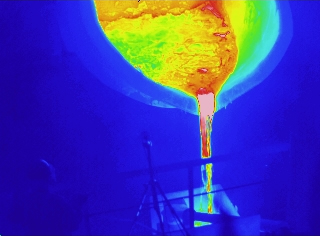 Hot Metal
Smaller, Lighter & Lower-Power Consumption
We have achieved to reduce the volume by about 50%, the weight by about 30% and the power consumption by about 20% compared "TS610" with our conventional model.
"SDK" is standard accessory
You can develop your unique system and application software by bundled Software Development Kit (SDK).
Download File